All women were created beautifully and it seems all women were created and placed to fit a certain body type.  The most common are known as pear, rectangle, apple & hourglass.  I have created a guide and some tips on do's and dont's for each shape and included a perfect Ooh la la item that works best for your body type.  
PEAR SHAPED:
Celebrity Example, Kim Kardashian.
Your lower body and hips are a bit wider than your upper body and shoulders.  Your bottom is rounded and your waist is well-defined.  Your best assets that you want to highlight are your shoulders, torso and upper body.  Accentuate your waist and arms and add volume to your shoulders to minimize your hips.  Own that pear shaped body if you have it!
DON'T wear clothing that draws attention to your hips and thighs.
Celebrity Example, Anne Hathaway.
Your waist, hip and shoulder widths are similar and are usually on the slim side. Slimmer rectangle shaped body's tend to have an athletic look about them.  Your best assets are your arms and kegs and you don't have to minimize any body features, show off any curves and show off those slender arms and legs!
DON'T wear overwhelming patterns and prints.
APPLE SHAPED:
Celebrity Example, Jennifer Hudson.
Most of your weight accumulates above the hips, which usually are narrow. Your back, ribs and shoulders are broad.  Your best asset that you should show off are those legs! Try to elongate the torso by wearing longer tops and use the style of cinching usually with a belt and cinch at your hips and waist to create the illusion of waist. 
DON'T wear decorated necklines, high necklines or halters that draw attention to broader shoulders.
HOURGLASS SHAPED:
Celebrity Example, Beyonce...(ummm hello QUEEN B!)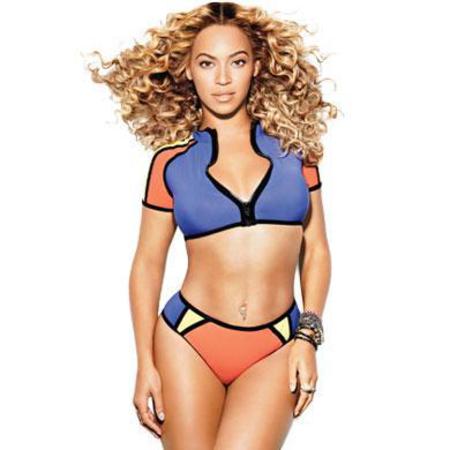 Your shoulders and hips are similar in proportion and set off by a tiny waist.  Your best assets are curves curves and more curves so show them off!
DON'T hide those curves with baggy clothing.
Although there all shapes and sizes the most important key to dressing is to be confident! 
---
4 comments
---
---